Cindy McKinney Scholarship
This scholarship was created to honor the memory of Cindy McKinney and her contribution to the field of special education. Cindy, who lost her life in an automobile accident on February 23, 1994, was an alumna of Kankakee Valley High School and the University of Evansville. She taught in Texas and at Kankakee Valley before joining the staff of Cooperative School Services in the fall of 1993 as a behavior consultant.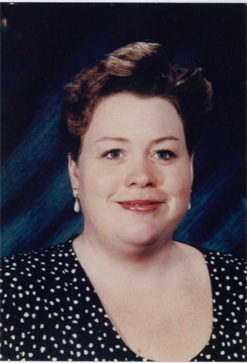 As well as being an exemplary teacher, Ms. McKinney was involved in many church and community activities. Her family and friends established this scholarship to assist and encourage future and current special educators in their studies.

To be eligible for the scholarship, the applicant must be a graduate of Benton Central, Frontier, Kankakee Valley, North Newton, North White, Rensselaer Central, South Newton, Tri-County or West Central. A panel of educators from these schools reviewed the applicants and the recipient was selected based on past academic achievement, qualities that lend themselves to the field of special education, future goals and financial need.
2023 Scholarship Information:
Coming Soon....