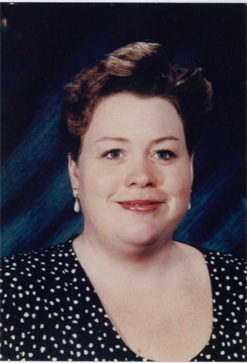 2023 Scholarship Information:
The Cindy McKinney Scholarship was established in 1994 in honor of our employee, Cindy McKinney, who tragically died in a vehicle accident on February 23, 1994. She was an alumna of Kankakee Valley High School and the University of Evansville. She taught in Texas and at Kankakee Valley before joining the staff of Cooperative School Services in the fall of 1993 as a behavior consultant. As well as being an exemplary teacher, Ms. McKinney was involved in many church and community activities.
This scholarship was established to assist and encourage future and current special educators who are graduates of Benton Central, Frontier, Kankakee Valley, North Newton, North White, Rensselaer Central, South Newton, Tri-County or West Central. Since its inception, over 45 scholarships have been awarded.
We are happy to announce that there will be some changes in how the scholarship will be administered. While Cooperative School Services will continue to support the scholarship financially through fundraisers, we will no longer be handling the administrative duties of the scholarship. All applications, award decisions, and fund disbursements will occur through the Jasper Newton Foundation. Not only will this help sustain the scholarship for the long term and alleviate some administrative tasks from our staff, but it will simplify the application process considerably for the Scholarship applicants!
All information on the scholarship application and instructions will be made available on the Jasper Newton Foundation's website before the applications become available on November 15th. Please click this link to learn more or apply!